It's a fairly simple and painless process. First, in the EL install directory, find the file named "servers.lst" and open it in a text editor (like Notepad). You should be presented with someone that look something like this: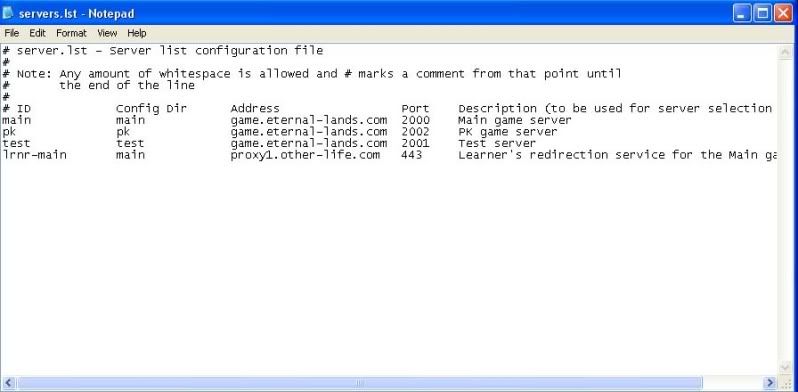 Add
ef ef 127.0.0.1 3000 Eternal Fights
where 127.0.0.1 is the IP of the machine you have the server running on to the bottom.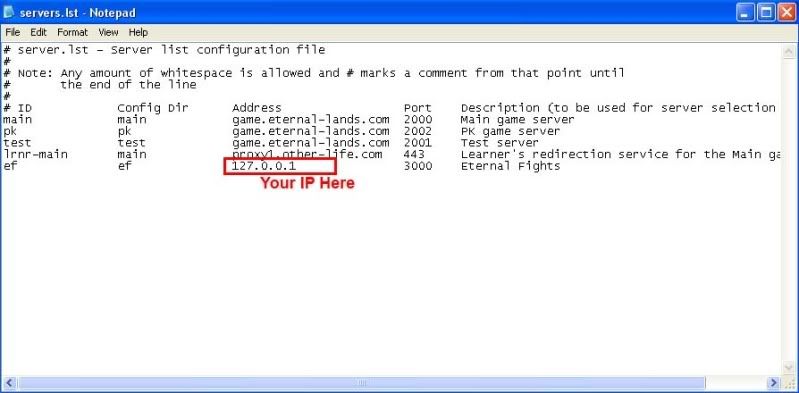 (If you never intend to play on the main server, you can just edit where the "main" server points to and ignore the rest of this)
Finally, create a shortcut on your desktop and right click on it to open up the properties menu. Add ef to the end of the target line. It should end up looking like this: